Today everything from taking photos to playing scrabble is social, so why should your kitchen be any different. We think the kitchen is the heart of the home, which means you're doing more than just cooking in there. Here are four sure-fire ways to make your kitchen more social.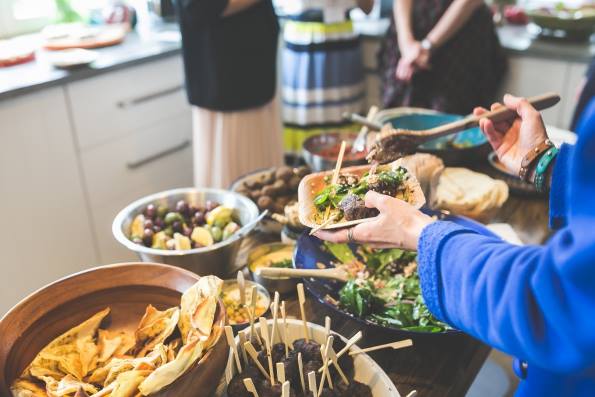 Open Up a Bit
If you want guests to treat your kitchen like a living room, then open your kitchen up to the living room. Knocking down the walls between the kitchen and living room can be a great way to create natural flow between the two spaces. It's also a great way to make room for a large kitchen island.
Make it Lived In
A few simple touches can make a kitchen feel more inviting and compel people to sit and stay awhile. It could be a bowl of fruit, a jar of cookies, or some fresh flowers can all give your kitchen a welcoming lived-in feel. Using warm and light colors can also help make the kitchen the main hub of activity in your home.
Have a Seat
Naturally, people don't like to spend lots of time in places with no seating. Give your guests a place where they can get off their feet and unwind a bit. You can either add some bar stools by the island or completely combine the kitchen and dining room.
If All Else Fails…
It's 2016 and we live in America, so the one foolproof way to get people to hang out in your kitchen is to mount a big flatscreen TV on the wall. This doesn't mean you have to make the TV the centerpiece of the kitchen, there are certainly ways to make the TV discreet but still accessible.  
At Kitchen Ideas we understand that kitchens serve a wide variety of purposes, so we don't make one trick pony kitchens. Our kitchens are built to let you easily cook, eat, and entertain.